CodeClinic wins an Embedded Award for Traci, a Traceability Solution

Sean Barow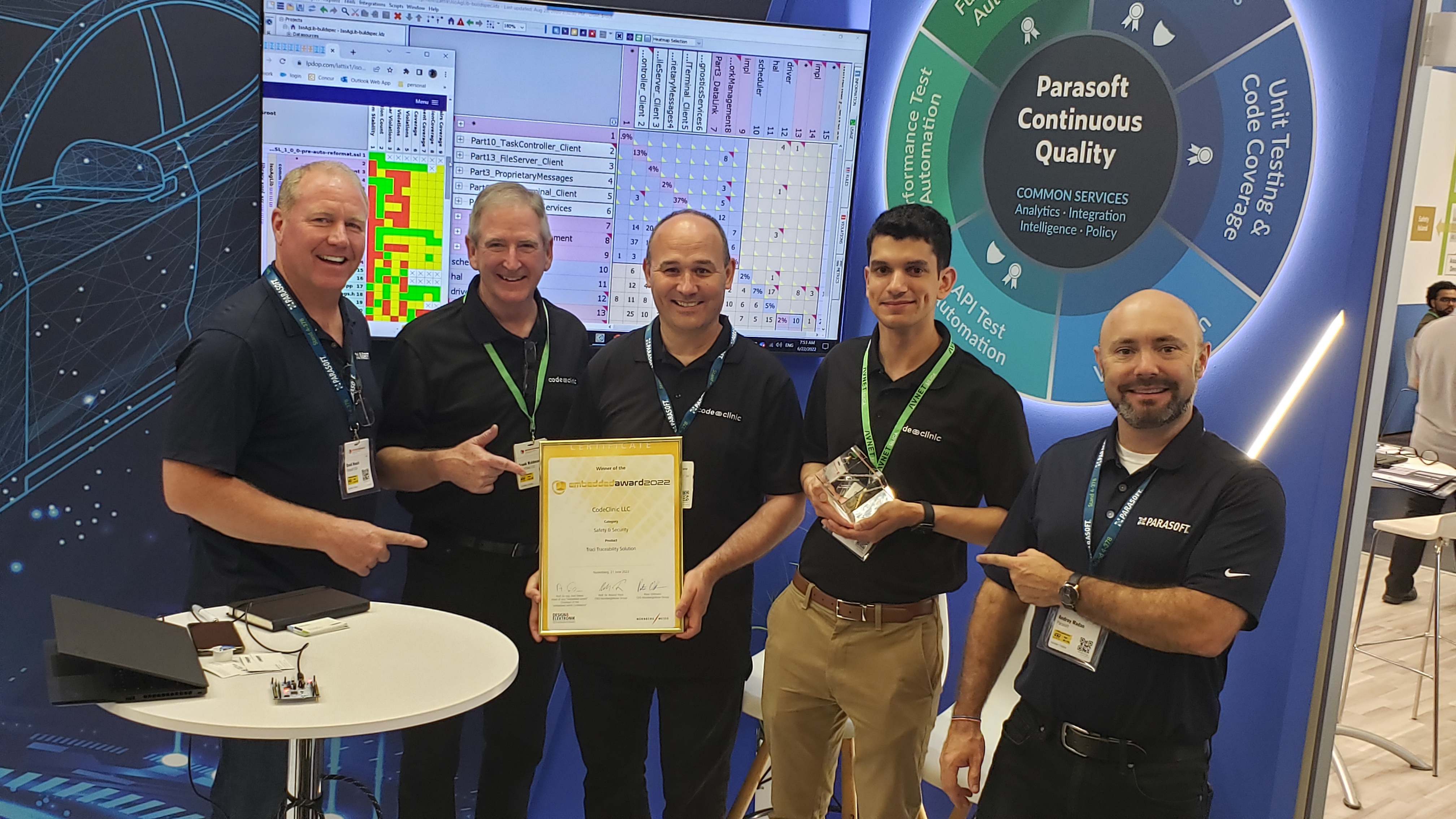 CodeClinic, a provider of innovative solutions for software organizations in safety-critical embedded systems, received the Embedded World Award 2022 in the Safety & Security Category for Traci. This tracing solution is a traceability matrix used to identify gaps in the design and verification of requirements as required by standards such as ISO 26262, DO-178 B/C, IEC 62304, IEC 61508, and more. With Traci, functional safety teams can eliminate the manual error-prone process of conducting tracing analysis.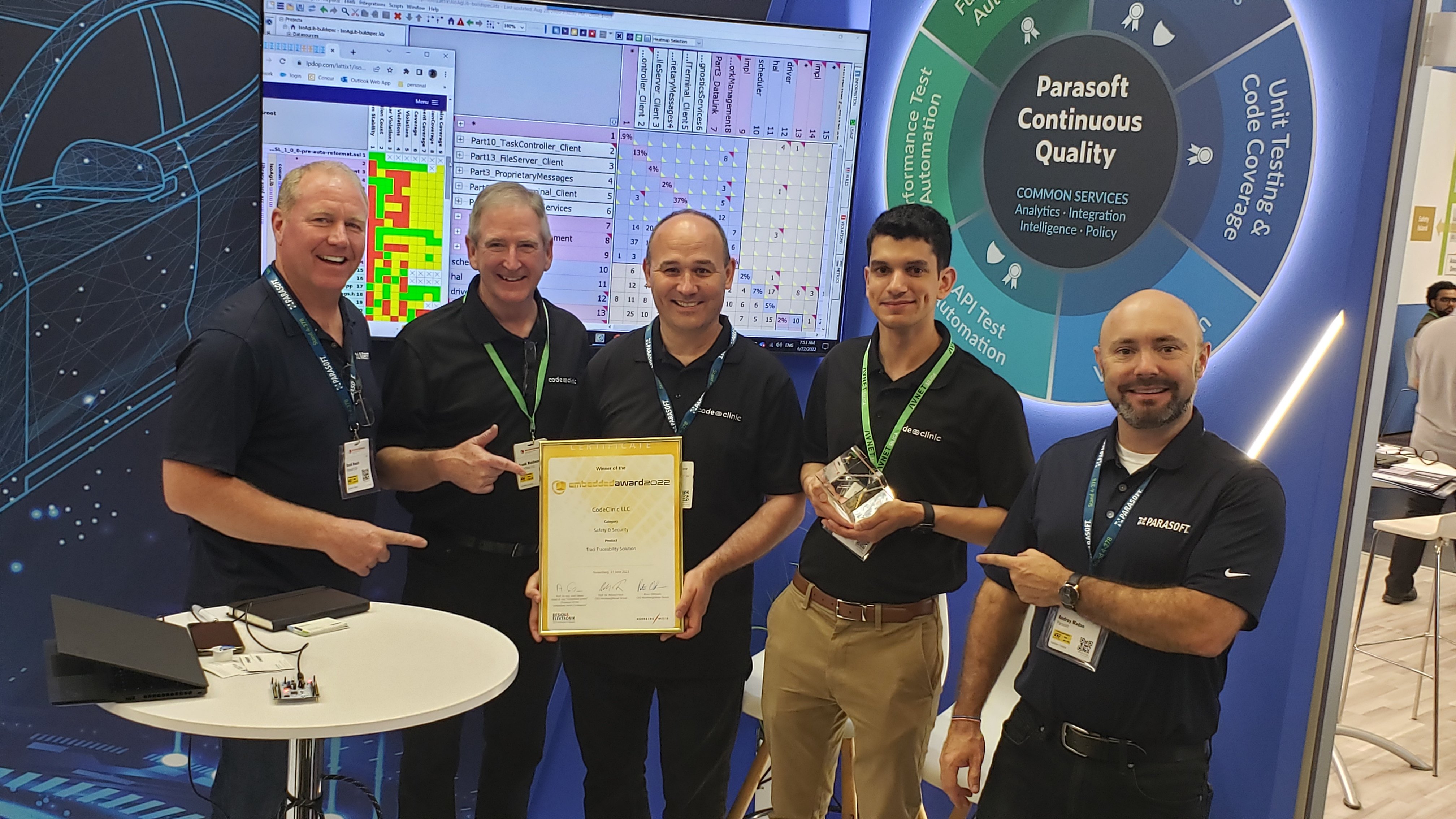 CodeClinic received the award during Embedded World with their partner Parasoft.
Traci is a traceability engine that includes a unique DSM multi-domain visualization of gaps, impact analysis, metrics, and reporting. It will also automatically produce a report that demonstrates consistency and completeness for compliance. The impact analysis will show the impact of changes in customer requirements down to the code and tests that are used to validate the requirements.
For more information on Embedded World embedded award, click here
For more information on CodeClinic, click here